Playgroup
《Small Hands Big Feet Fun》
Toddlers aged 1½ to 2 are curious about their surroundings and love to imitate others. They need visual, auditory, tactile, and motor stimulations to help them develop. Suitable games and activities can facilitate their growth, improving their motor coordination, muscle growth, listening and focus, building a good foundation for learning. In addition, steady and frequent small group times allow them to get accustomed to a school setting. It is great preparation for their starting school later.
Content:singing, physique development games, story theatre, etc.
Children's Age Range:18 to 24-month-old toddlers
Fees:$1,000(10 sessions)
Group Size:5 pairs of parent-child
Venue:activity room at our centre
Note:Please contact us for time and details by phone at 2271 4513/by whatsapp at 9846 0370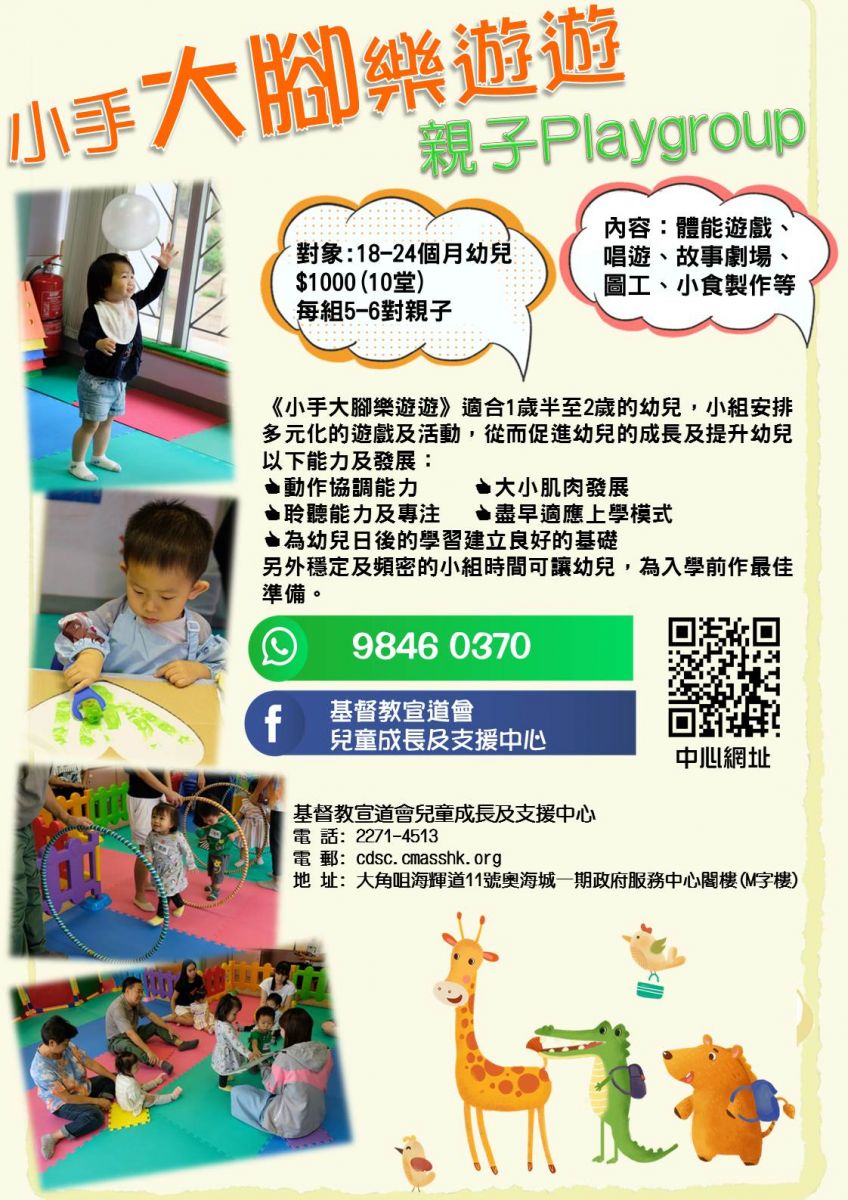 《Toy Library》
Through providing a comfortable environment and an assortment of toys and various children books and publications, we encourage parents or carers to play or read with their toddler and build a close relationship. It is suitable for families with children aged 6 or below.
**Toys, books, and publications are for use in the premises only and are not available for check-out.
Opening Hours:
Monday - Friday: 2 p.m. - 4:30 p.m.
Saturday: 10 a.m. - noon
(closed on Sundays and public holidays)
Fees: $30 / hour (per child)
*Please phone us for more details or appointment. Sorry, appointment is required to join.
*Opening hours depend on venue arrangements. 1 day advance booking is required.